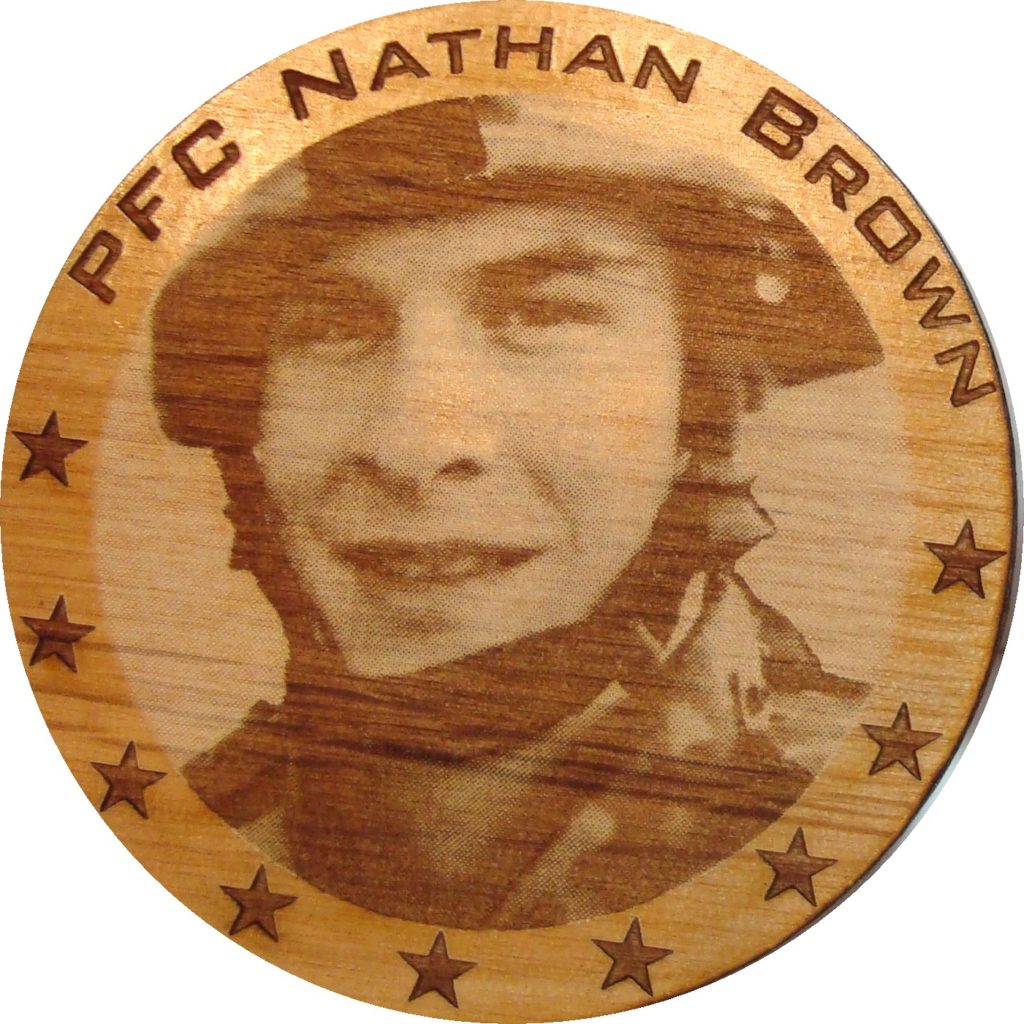 PFC Nathan P. Brown, 21, was from South Glens Falls, NY. He was assigned to the Army's National Guard, 2nd Battalion, 108th Infantry, 1st Armored Division.
From Kathy Brown, Nathan's mother: "I like to tell You a little about Nate, was killed On Easter Sunday after a long 6 day mission He and 30 other Soldiers were on their way back from the desert when they were given orders to push back Insurgents to the south the busy streets of Samarra were quiet, My Son and the others were In 5 ton trucks. I was told 2 to 3 minutes before dismount a RPG struck My Son In the chest just above His armor vest and killed Him Instantly others were Injured. Nathan received The Bronze Star, Purple Heart and The New Youk (sp) Metal Of Valor. He was In Iraq only 6 weeks before He was killed…. Kathy"

His mother's words are taken from the website www.iraqwarheroes.org/brownn.htm.
We are in the process of selecting a college or university near Nathan's hometown and raising funds for his Pay a Good Deed Forward Scholarship.
The award will go to a veteran attending that school. Please consider donating to his scholarship as a way to show his family he is not forgotten and show a veteran you are thankful for their service.
We accept donations online using credit cards or PayPal
You can mail checks to:
Village to Village Foundation
P.O. Box 245
New Oxford, PA 17350